25.12.2010. - Sretan Božić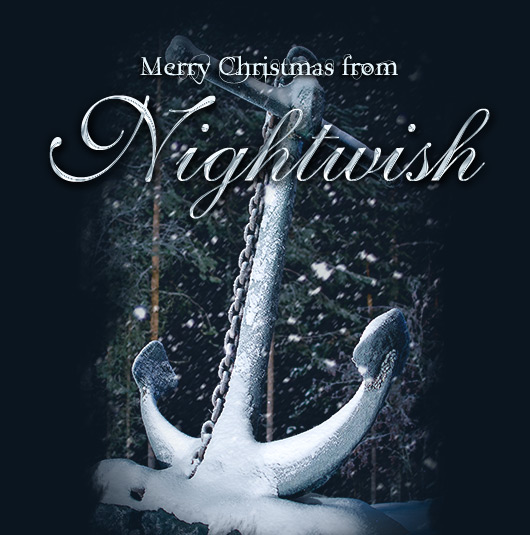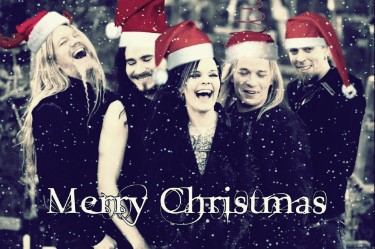 09.11.2010. - Emppu i snimanje albuma

Emppu je započeo snimanje gitara za nadolazeći album.

Što kaže, provjerite >ovdje<

19.10.2010. - Ime Anettinog sina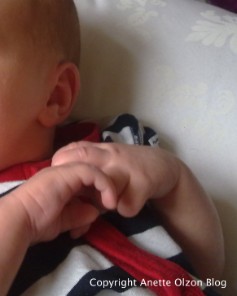 Što Anette kaže o imenu svoga sina pročitajte ispod:
Since I have done a kinda "portrait" in a swedish magazine that will be published soon where I talk about my childhood and life and Nightwish etc and also name my newborn baby, I think it´s time to tell all of you about his name and how me and Johan came up to it;=)
Last christmas when we were in Thailand on holiday I were pregnant and one night we sat discussing what name he or she would get. If it would be a boy we first talked about Neo or Leo. We wanted a shorter name to match Seths name. I thought Khan was kinda cool, after Djingis Khan and Johan thought Ahab was cool, after Captain Ahab;=) Hehe!

But Neo, Leo, Ahab and Khan wasn´t perfect so we finally came up with one we both really liked;=) It came from me liking a movie with that name and Johan liking a book with a character who has that name and also it´s a name from the history of Nightwish. The movie is "Finding Nemo and the character and book is "Captain Nemo" from Jules Vernes "20 000 leagues under the sea".
So all together it felt like a perfect name for him -
NEMO
And everywhere we go everyone who hears it says: Oh, what a beautiful name! And I must say it is.

I hope you all like our choice and that we have had it with us since he was just a couple of weeks old. I told Tuomas very early and he really liked it;=)

Hugs and enjoy your day;=)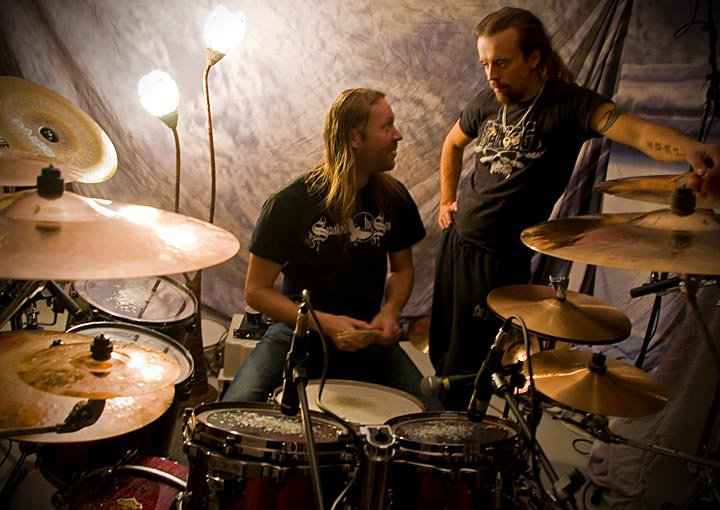 Započelo je snimanje bubnjeva za novi album! Što Jukka kaže, pročitajte ispod:

After spending an intensive summer camp on Finnish countryside and putting a final touch to the demo, we started recording the drums for our next album. We gathered together yesterday and set up the drums and all the recording devices. Today was mostly spent just perfecting the sounds.
Just like with our last album we got some back-up from

Mr. Kai Hahto (Swallow The Sun & Wintersun), who is known to be able to conjure godly sounds by tuning the drums. The legendary duet of Mikko Karmila and TeeCee Kinnunen are taking care of the engineering again. Tonight ended with a complete take of the first song, so the recording session has now officially started! Jihaa!
Cheers,
Jukka
13.09.2010. - Ljetni kamp

31.07.2010. - Anette i Johan dobili sina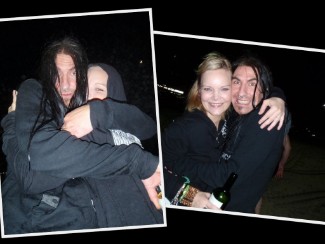 Anette je danas na svom blogu napisala kako su ona i Johan dobili sina. Od srca im čestitamo! ♥
Anette je napisala:
Dear blog readers and Nightwish fans:

It is for me so wonderful to tell you that yesterday, July 30th at 16.28, mine and Johans son was born;=)

He was 52 cm tall and his weight was 3930 gram.
We have tried to get him out the natural way since tuesday and used different methods, but like with my first son, I didn´t get enough strong contractions so it was decided to finally get him out through a c-section.
We all are just fine but still in the hospital where we are resting and just being so happy to have this beautiful and precious boy with us. Life is so wonderful and I am so, so happy and just floating with joy;=)

Enjoy your evening!
22.06.2010 - Jukkina obitelj se širi
Zdrava djevojčica sa težinom od 3 770 grama i visinom od 50,5 cm je rođena danas, 22. lipnja, Jukki i njegovoj ženi Satu. Kako je Emppu rekao: "Veliki ljubavnici imaju male djevojčice!"
Čestitamo!

21.06.2010. - Sretan rođendan Anette!
Sretan rođendan!
Happy birthday!
Grattis på födelsedagen!
15.06.2010 - Završena pretprodukcija dema novog albuma
Klavijaturist/mastermind finskih symphonic metalaca Nightwish, Tuomas Holopainen, završio je s radom na predprodukciji demo verzije novog albuma, nasljednika "Dark Passion Playa" iz 2007.
Bend će se sastati u Finskoj, gdje će od srpnja do rujna uvježbavati nove pjesme i pripremati se za snimanje novog CD - a, kojeg će snimiti tijekom jeseni i zime, s time da će Anette, zbog trudnoće, svoje vokalne dionice snimiti početkom proljeća sljedeće godine.
Izlazak novog, još neimenovanog studijskog izdanja Nightwisha može se očekivati tijekom rujna 2011. pod etiketom izdavačke kuće Nuclear Blast Records.
Izvor: www.muzika.hr

23.04.2010. - Metal Hammer Awards
Nightwish je nominiran u njemačkom Metal Hammer magazinu u, drugom godišnjem, Metal Hammer Awardsu. Bend je nominiran u dvije kategorije, i to: "Najbolji internacionalni bend" i "Najbolji live nastup". Slijedite link ispod da se i vaš glas ubroji u glasanje.

27.03.2010 - Top 10 Metal Video spotova u desetljeću
"Headbanger's Ball" na MTV Greece provodio je online anketu kako bi utvrdio top 10 metal video spotova proteklog desetljeća. Nightwishev "Nemo", snimljen u veljači 2004. godine (režirao ga je Antti Jokinen) je na 7. mjestu!
Cijela top lista:
1. Metallica - The day that never comes
2. Lamb Of God - Walk with me in hell
3. Machine Head - Now I lay thee down
4. System Of A Down - Chop Suey
5. Slipknot - Duality
6. Tool - Schism
7. Nightwish - Nemo
8. Rammstein - Mein teil
9. Iron Maiden - The wicker man
10. The Devin Townsend - Band Vampira
03.03.2010. - Novosti o Anette
Na svom blogu, http://anette-olzon.blogspot.com, Anette je otkrila neke novosti o svome životu. Trudna je!

"Dragi čitatelji bloga i Nightwish fanovi.
Već neko vrijeme krijem jednu tajnu od svih vas, ali ju danas želim podijeliti sa vama. Kao što svi znamo, ja sam vrlo privatna i ne dijelim puno toga o svom privatnom životu, ali kako sam tako sretna, odlučila sam reći svoju tajnu.
Prošle jeseni za vrijeme snimanja demo snimki za moj solo album, počela sam se osjećati prilično umorno i imala sam jaku mučninu.
Uzela sam test za trudnoću i pogodite šta... Moj dečko i ja smo bili vrlo iznenađeni kad smo saznali da sam trudna! Prvo sam bila šokirana jer sam odlučila nemati više djece poslije Setha, ali kako je vrijeme prolazilo, počela sam se osjećati jako dobro. Sada sam već skoro na pola trudnoće i osjećam se super, i zato sam odlučila da neću izdati solo album ove godine. Sigurna sam da svi možete razumjeti moju odluku i obećajem da ću pjesme izdati u neko drugo vrijeme."
Interview (na engleskom) s Anette pročitajte ovdje.

19.01.2010. - "The Islander" majica

Season Of Mist "The Islander" majica je sada dostupna s Nightwish-Shopu. Slijedite link ispod.
14.01.2010. - Sretan rođendan Marco!
Sretan rođendan!
Happy birthday!
Hyvää syntymäpäivää!

© 2009-2011, Nightwish Croatia